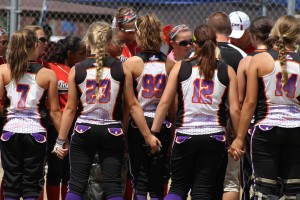 About Phantoms Fastpitch
The Phantoms Fastpitch is a nonprofit, all-volunteer organization. Our program provides tournament softball opportunities for local youth girls. With continued growth and participation in youth tournament softball, we are committed to improving our softball program.
Join us in our efforts to provide quality educational athletic opportunities to youth girls.
If you would like to support us, please download the sponsorship form (PDF) here.
The Phantoms Fastpitch offers five levels of tournament softball player participation:
Ten and Under
Twelve and Under
Fourteen and Under
Sixteen and Under
Eighteen and Under
Become Phantoms Fastpitch Sponsor
Your sponsorship truly makes a difference in providing quality experiences for our local youth girls.
Where does your donation go?
The Phantoms Fastpitch teams rely heavily on sponsorships and donations to help offset the costs of scholarships, insurance, equipment, uniforms, and tournament entry fees and expenses.
Your gift helps to alleviate this financial burden on student athletes so that every youth girl interested in tournament softball may participate.
Phantoms Fastpitch Sponsorship Benefits
Receipt for your tax deductible donation
Signage on team banners
*Applicable to certain sponsorship packages
Recognition online on the LVPhantomsFastpitch.com website
Providing the opportunity for more girls to put on a uniform and play softball as part of a team
Enriching the lives of our youth through active and healthy lifestyles
Area businesses have always been an integral part of the Phantom Fastpitch success and we thank you for your support.
If you would like to support us, please download the sponsorship form (PDF) here.